Top Consumer Trends for Finserve to Capitalize on ASAP
This is a podcast episode titled, Top Consumer Trends for Finserve to Capitalize on ASAP. The summary for this episode is: <p>Financial brands have seen some of the fastest digital transformations in history. Virtual banking, digital consumer interfaces and privacy laws have changed core products and services along with how brands need to communicate with their audiences. The 2022 Consumer Trends Index highlights where financial product marketers need to focus to stay relevant with consumers and shows the gaps in their relationship marketing strategies. Here are a few stats that should hit home hard for Finserve marketers.</p>
Consumer Trends Index explained
00:52 MIN
The finserve digital transformation revolution
00:20 MIN
52% of Americans move money with a mobile device
00:27 MIN
57% of Gen Z uses mobile for money transfer
00:32 MIN
27% of Americans feel brands 'understand them'
00:49 MIN
Why virtual financial services are exploding
01:13 MIN
The zero-party data difference
00:23 MIN
38% are loyal because the products are easy to use
00:58 MIN
HITRUST + SOC 2 + Real-Time
00:24 MIN
Creepy vs Cool marketing tactics
00:34 MIN
67% think personalized messages are cool
00:40 MIN
Stages of Relationship Marketing
00:50 MIN
How to download the full report
00:58 MIN
Tim Glomb: If you're watching this video and you're also in the fin serv industry, you need to know about a slew of new consumer stats that were just published. In less than 10 minutes, I'm going to share some of the biggest consumer trends that will greatly enhance your relationship marketing efforts with your target audience. Now I'll define fin serv as banking, finance, investments, insurance and maybe credit card businesses. And the stats I'm referring to are from the 2022 Consumer Trends Index Report that was published in March of this year that reveals over 90 trends related to what, when and how consumers want to be engaged by brands across multiple industries. With over 5, 000 consumers participating in the 30 question survey from six countries, this is one of the most extensive consumer trends reports you can get your hands on right now. And you can get it for free at consumertrendsindex. com. But here are a few quick stats and how they relate to the fin serv industry, which has undergone one of the fastest digital transformations in marketing history. I mean, the way consumers interact with fin serv companies today has changed so dramatically and understanding these declared trends from consumers is critical. So let's dig into a few right now. First, we asked consumers if they have used their mobile phone to receive or send money to another individual within the last 12 months, and here's what we found. 52% of U. S. respondents said they did indeed make that transaction. That stat is up against only 45% of respondents across the rest of the world. So Americans are obviously moving money seamlessly with a handheld device between each other. Furthermore, we broke it down by age groups. 57% of Gen Z moves money with their mobile, 55% of millennials, 61% of Gen X, that's my generation, and I know I move a lot of money between people, and only 41% of boomers are moving money with their handheld device. All right, now those stats on their own may not be groundbreaking to those of you in fin serv, but when we look at how they want to be communicated to and what drives loyalty with brands, it definitely gives you a better perspective. To that point, another question in the survey asked, " When thinking of how your favorite brands communicate with you across channels such as email, SMS, on their website, in apps or in store, which best describes the relationship?" Now in the U. S., only 27% said, " We communicate with each other like we have a good relationship and they understand me." And I'm going to tell you right now, that is not enough. It gets worse in other countries, with only 23% feeling that way. Now this should be alarming to today's marketer because the Consumer Trends Index also showed that there was a 110% increase year over year from global consumers who wanted to be treated as an individual. This means consumers want personalized messaging based on their own individual wants and needs. And with only 27% of Americans feeling that brands currently understand them, this leaves a huge gap. And if you're in banking, this supports that explosive increase in virtual banks and hyper- personalized banking. Many consumers believe that the old- school, in- person, across the counter to a teller communication is not the best experience. You see this huge rise in virtual banks who are making it even easier to communicate across digital channels, sometimes even better than an in- person experience with legacy banks. If you're not asking questions of your target audience and using that data to better inform them about your products and services, your competitors will eat you alive. You need a platform that can help you communicate, collect and analyze individual consumer data relative to their own needs and desires. This means both in- store and digital communications. This also goes beyond first party data and it requires you to have a strong zero- party data strategy. If you're unsure what that means, download The Zero- Party Data Playbook along with the full Consumer Trends Index and understand how to collect and utilize this critical new data stream. We here at Cheetah Digital have one of the strongest platforms to collect zero- party data, as mentioned by Forrester and others in their reports over the last couple years. So get the report as well as other resources showing how financial institutions like American Express, HSBC, Amica Insurance and Kiwibank, they're using the customer engagement platform from Cheetah Digital to enhance their relationship marketing strategies. Moving on to another stat in the Consumer Trends Index, we asked, " When thinking about the brands you are most loyal to, what are the top three things that make you loyal to those certain brands?" The first was great products. That answer makes total sense. Your product has to be strong above all else. But in the second spot, 38% of Americans said the products are easy to use, and the rest of the world came in at only 30%. Now when you're a financial institution in today's day and age, you have to be digital. This means your products most likely have a digital interface. When you think about the way you communicate via email, SMS, inside your app, the consumers want that to be easy. Things like one- time login codes or alerts or notices, they have to flow seamlessly. They have to be protected, and they have to be delivered in realtime. Furthermore, customer service also has to be easy to communicate with. At Cheetah Digital, we are incredibly proud of our certifications and the level of security delivered in our platform for our financial clients. This means being SOC II compliant and being HITRUST certified among others. But also, being able to deliver realtime email, SMS and other channel communications means customers get what they need quickly and securely. All right, one last statistic I'll share in this video came from a long list of marketing tactics that consumers either thought were creepy or cool. And in an age of third party cookies, tracking and brands buying, selling or bartering personal information for targeted advertising and messaging, consumers are more alert than ever to these tactics, and turned off. But most of the ways brands are trying to get attention are creepy. So the full report has dozens of related stats, so you should download that and see where your marketing tactics fall, are they creepy or cool. But here's one I wanted to share today. The idea of sending personalized messages to consumers after they spend two minutes on your website or in your app or other digital property, is this creepy or cool? Well, 64% of U. S. respondents thought this was actually cool. 67% of Gen Zs, 66% of said millennials, 72% of Gen Xers, and only 57% of boomers thought that personalized messaging after hanging around your digital property was cool. I thought that was great insight, and total validation on the need for brands to personalize messaging and deliver the right product offering in the right channel. The customer engagement suite at Cheetah Digital was built for this exact reason. Whether someone visits your website, opens your app, or even visits your store in- person, those signals should be collected and acted upon in realtime. Using machine learning and AI, you can deliver hyper- personalized messages and get incredible results with your current customers as well as even unknown prospects. The four stages of relationship marketing are pretty simple. First, you have to recognize that there are unknown consumers. Then you have to move them to a known contact. Third stage is engaging them across all of your channels using personalization, and finally, stage four is recognizing them as a brand loyalist and hopefully an advocate. So again, Cheetah Digital is delivering for financial service industries like yours right now. The first thing you should do is download this full report to understand consumer attitudes this year. The second thing you should do is give us a call. Ask us how we're doing it for other financial service clients. Digital transformation should be your number one priority with personalization driving that strategy. We would love to talk to you and see if our platform and our amazing services team can level up your presence in market and increase customer lifetime value for you in the longterm. So that's it for today, but here's how you can get your free copy. Go to consumertrendsindex. com and download the free 90 + page report, plus get access to free infographics, multiple free webinars with analysis from relationship marketing experts, as well as commentary and results from other brands like American Airlines, Vans and North Face and others. So I hope this was helpful. I'll see you next time with more consumer trend data points and tips for better relationship marketing. See you soon.
DESCRIPTION
Financial brands have seen some of the fastest digital transformations in history. Virtual banking, digital consumer interfaces and privacy laws have changed core products and services along with how brands need to communicate with their audiences. The 2022 Consumer Trends Index highlights where financial product marketers need to focus to stay relevant with consumers and shows the gaps in their relationship marketing strategies. Here are a few stats that should hit home hard for Finserve marketers.
Today's Host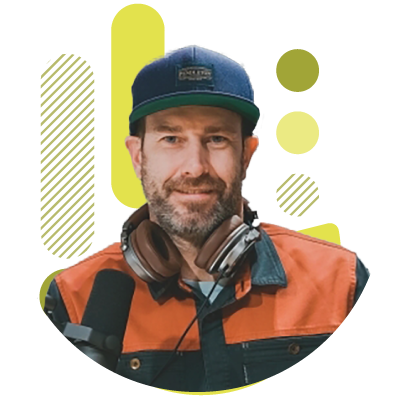 Tim Glomb
|
VP Content & Data at Cheetah Digital
---
Today's Guests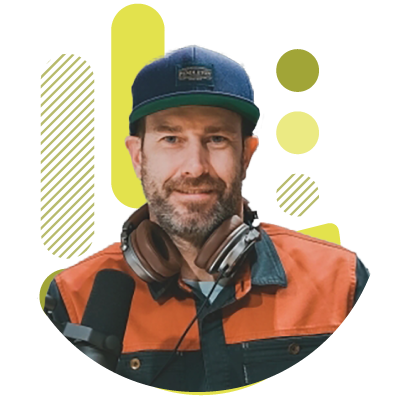 Tim Glomb
|
VP Content, Cheetah Digital
Tim Glomb is the VP of Content and Data at Cheetah Digital where he leads the development of multimedia content to enable sales and marketing along with client success. Tim is also the founder of Audience Sherpa, a strategic consulting firm that helps brands such as Bowtech, Health-Ade Kombucha, and Leupold & Stevens build, manage, and engage consumer databases through services such as personalized messaging and privacy compliance.
Tim on Linkedin